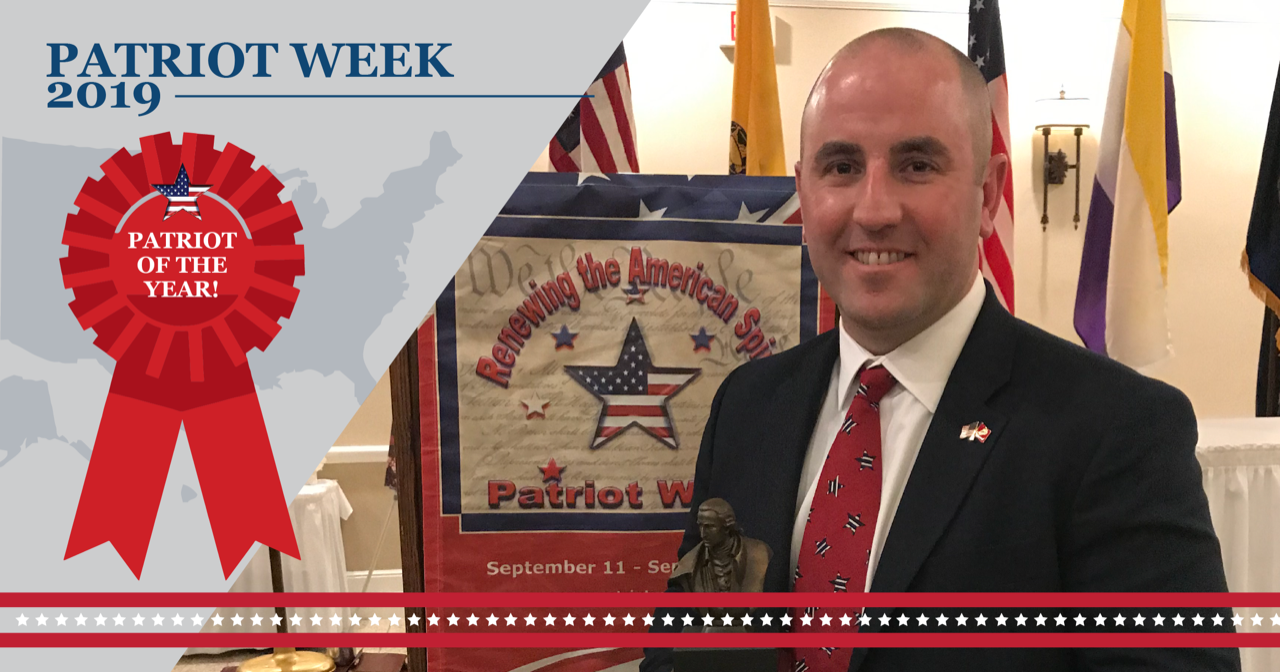 Patriot of the Year
Patriot of the Year Awards are presented to recognize an exemplary organization, public servant, and for contributions to the military.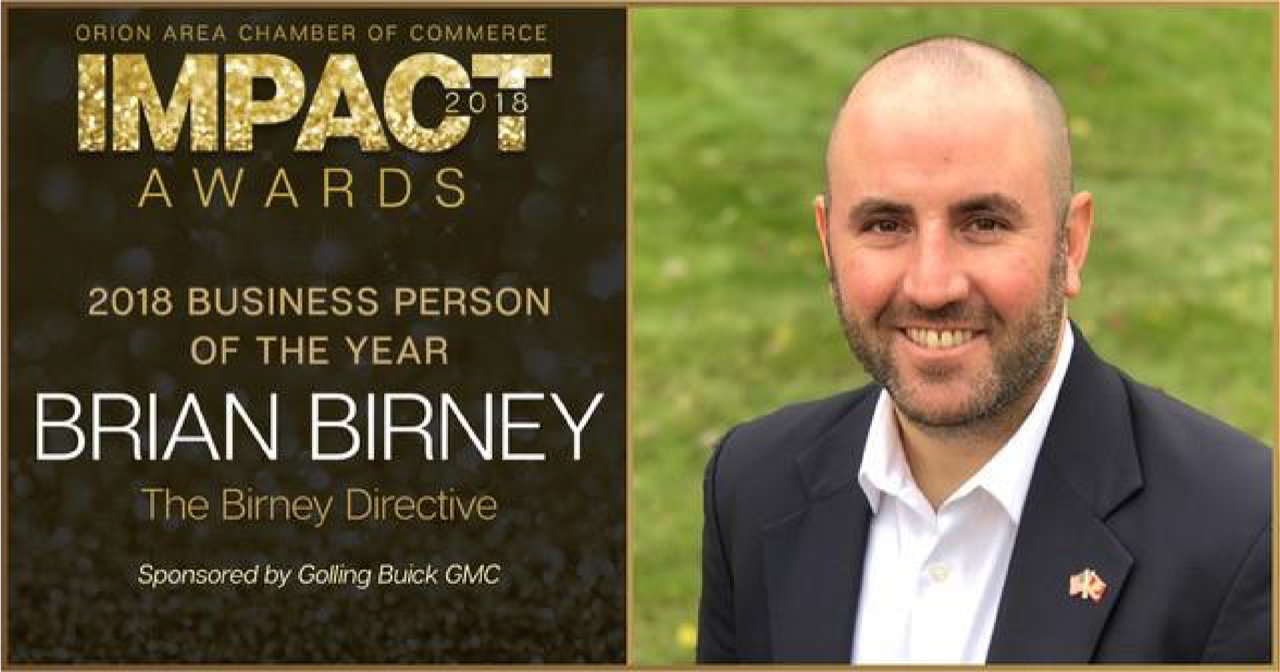 Business Person of the Year
This individual not only runs a successful local business, but also reflects a commitment to social responsibility and exemplifies strong community involvement. In addition, this individual demonstrates a positive social and/or economic impact in the Orion Area.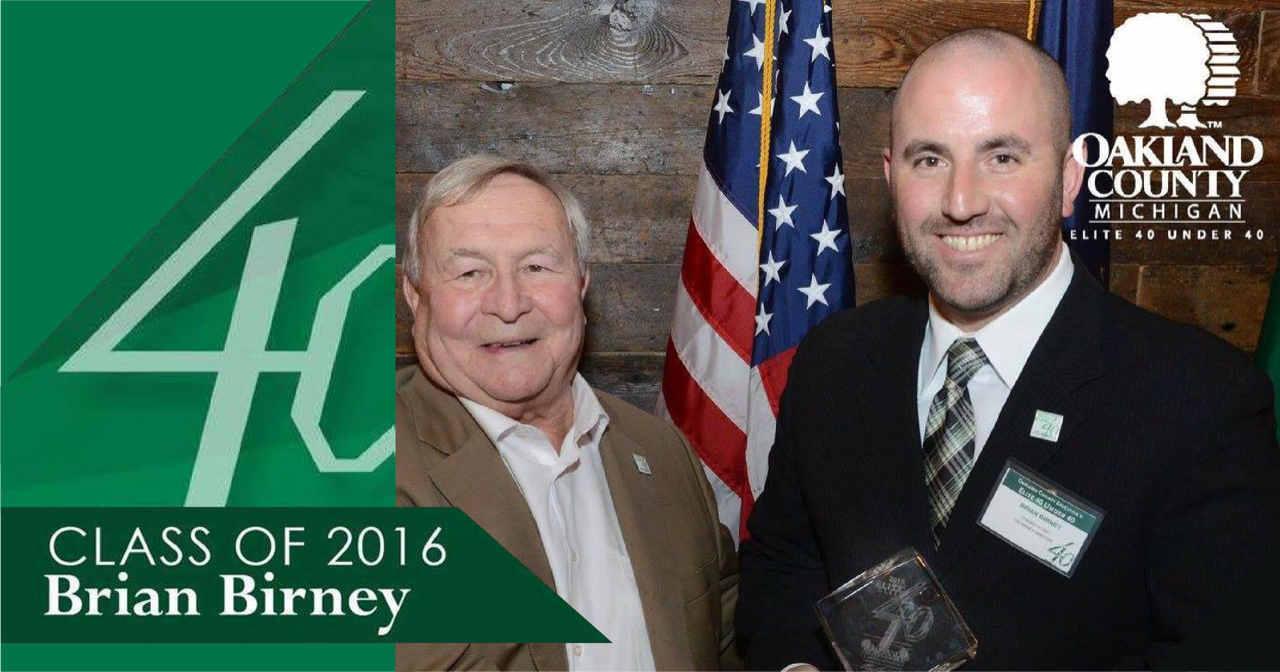 Elite 40 Under 40
Brian is one of 40 individuals L. Brooks Patterson is recognizing for their innovation, talent and leadership. Nearly 450 applications and nominations were reviewed by an independent panel of judges, looking for the top 40 young professionals and thought leaders who live or work in Oakland County.
Economic Impact Award
Awarded to the individual who makes a positive economic impact in the Orion area in the area of jobs, opportunities for advancing new local industries, or revitalizing a sector of the community. This individual makes a positive impact on living, working, or playing in the Orion Area.

"In a time of tumultuous politics, Brian Birney has earned my trust. As a Veteran, while serving in the Military, we would refer to him as the "quiet professional." Never one to take credit, he instead fully lives a Servant Leadership mindset, differing credit to the Team, and puts his community first in all decisions presented to him. He is resolute, consistent, and lives by the axiom, "Honor, Courage and Commitment." He is the future of Orion Township, and has absolutely earned my vote."

"Brian is a proud Marine, very involved local business owner and he has chosen Lake Orion to raise his family. He is a breath of fresh air in this world that has gone so far politically correct, that sometimes it is hard to know where people really stand on the issues that face all of us. I can assure you, this is not the case with Brian. Whether you agree with him or not, you will always know where he stands on an issue, and why!"